Anime With The Best Animation
As a fan of animation in general this is hard for me to answer. Different studios and different stories bring different styles. All have something to bring to the table, so defining something as "best" is a subjective matter even to me.
One may argue that some of the more styles that highlight background realism as best and they'd have a point. I did love the animation of   Kyoto Animation's "Sound! Euphonium". It was well done and often quite beautiful.
In contrast an older show like "Serial Experiments Lain" while not as detailed, has a beauty that came out of well thought out direction to make a visually striking impression on the viewer.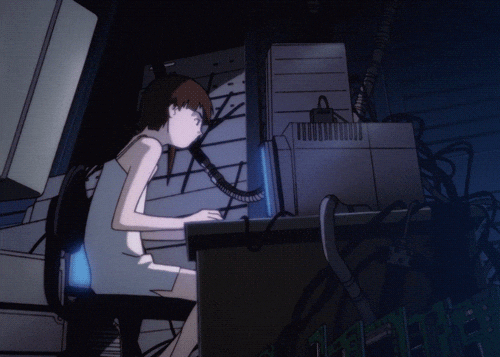 There is so much to love in the visuals in anime, so it is hard for me to narrow it down. However, two stand out for me (I'm sure some of you could guess).
The Monogatari series (along with other Shaft titles) do it for me. I love their style of visuals.
  The other series that contains my favorite visuals, although it is not my favorite show (don't get me wrong, I like it), is Soul Eater.
   Something about the dark, Halloween-esque, cartoon-ish visuals that just appeal to me. I really love the look of the show.
I so love the visuals on this show! I have considered getting the sun and moon as tattoos I like it so much.
So…Best? So much is good, why a best? You like what you like. Each person has their own criteria of what they find aesthetically pleasing. These were a few of mine.
Until next time: Happy viewing!